Services Include Hypnotherapy, Hypnosis, Psychotherapy and Other Mind-Body Techniques
---
Are You Living Life to the Fullest?
Do Fears and Anxieties Limit You From Doing the Things You Want to Do?
Are You so Stressed and Overwhelmed that You Can't Seem to Get Anything Done?
Are Your Addictions Keeping You from Living the Life that You Want to Live?
Creating A Happier Life Might Be Easier Than You Think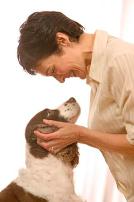 If any of the above things are true for you, you've come to the right place.
At the Center for Mind-Body Psychotherapy & Hypnosis, with offices located in Newburyport, MA and Westford, MA we use different holistic, mind-body techniques like hypnotherapy, hypnosis, and EFT to help clients break free from limiting fears, anxieties, pains and addictions to quickly and powerfully help clients improve their overall wellness, professional and personal performance, and help clients create and achieve greater success and happiness in their lives.



We work with the following issues:
Depression

Stop Smoking 

Stop Drinking

Weight Loss 

Fears & Phobias 

Stress & Anxiety 

Sleep Issues & Insomnia

PTSD (Post Traumatic Stress Disorder)

OCD(Obsessive Compulsive Disorder)

Relationship Issues 

Improving Mood 

Children's Issues

ADD/ADHD (Attention Deficit Disorder)

Self Esteem 

Sexual Issues 

Chronic Pain 

Bruxism (Teeth Grinding)

Nail Biting

Guilt

Sports Performance 

Anger 

Addictions & Alcohol 

Test Anxiety 

Motivation & Procrastination
All Major Credit Cards Accepted
Follow us on Facebook or Twitter:
Privacy Policy: The Center for Mind-Body Psychotherapy will never sell
or rent your personally identifiable information to anyone.
The Center for Mind-Body Psychotherapy & Hypnosis serves the on-line community as well as communities in and around Boston, Massachusetts, on the New Hampshire Seacoast and in southern Maine. Towns include: Amesbury, Andover, BEVERLY, Boxford, Danvers, Essex, Georgetown, GLOUCESTER, Groveland, Hamilton, HAVERHILL, Ipswich, LAWRENCE, LYNN, Lynnfield, Manchester-by-the-Sea, Marblehead, Merrimac, Methuen, Middleton, Nahant, Newbury, NEWBURYPORT, MA, North Andover, PEABODY, Rockport, Rowley, SALEM, Salisbury, Saugus, Swampscott, Topsfield, Wenham, West Newbury, CHELSEA, REVERE, Winthrop, Acton, Arlington, Ashby, Ashland, Ayer, Bedford, Belmont, Billerica, Boxborough, Burlington, CAMBRIDGE, Carlisle, Chelmsford, Concord, Dracut, Dunstable, EVERETT, Framingham, Groton, Holliston, Hopkinton, Hudson, Lexington, Lincoln, Littleton, LOWELL, MALDEN, MARLBOROUGH, Maynard, MEDFORD, MELROSE, Natick, NEWTON, North Reading, Pepperell, Reading, Sherbom, Shirley, SOMERVILLE, Stoneham, Stow, Sudbury,Tewksbury, Townsend, Tyngsborough, Wakefield, WALTHAM, Watertown, Wayland, Westford, MA, Weston, Wilmington, Winchester, WOBURN, Deerfield, Derry, East Kingston, Epping, Exeter, Fremont, Greenland, Hampstead, Hampton, Hampton Falls, Kensington, Kingston, Londonderry, New Castle, Newfields, Newington, Newmarket, Newton, North Hampton, Northwood, Nottingham, Plaistow, Portsmouth, Raymond, Rye, Sandown, Seabrook, South Hampton, Stratham, Windham, Dover, Durham, Kittery, Berwick, York, Ogunquit, Kennebunkport